The Ford Mercury-Edsel-Lincoln (MEL) Engines
383, 430, 462
brought to you by: Dave Williams
This page: www.bacomatic.org/~dw/fordv8/mel/mel.htm
Main page: http://www.bacomatic.org/~dw/index.htm
Last Updated: 18 Sep 2003
Author: Dave Williams; dlwilliams=aristotle=net

M-E-L Engines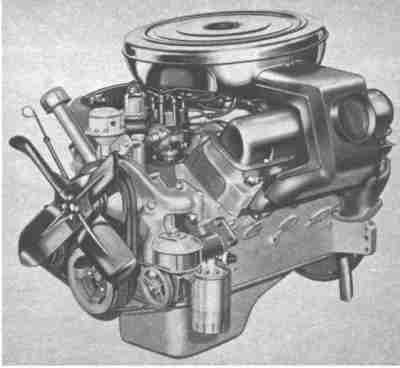 This is a 1964 Lincoln Continental engine. Note the unusual air snorkel and the tiny pulley on the power steering pump as well as the separate timing chain cover, stand-off water pump, shaft mounted rockers, oil filter adapter, and block skirt extending below the crankshaft centerline.. The fuel pump is mounted inverted, straight up, between the oil fill tube and distributor.

---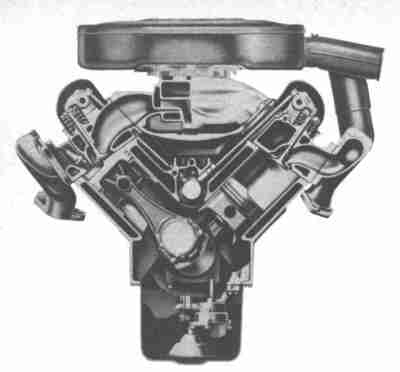 Note the FE-style oiling system. The MEL is basically a big block version of the FE.

---
M-E-L Specifications
CID     bore    stroke  CR      HP        torque
383     4.00    3.656                              ('56-'57 Continental)
430     4.300   3.700   10.1:1  [email protected]  [email protected] ('58-'65 Continental)
462     4.380   3.830   10.25:1 [email protected]  [email protected] ('66-'68 Continental)

main bearing diameter  2.90"
rod bearing diameter   2.60" (huge!)



M-E-L Heads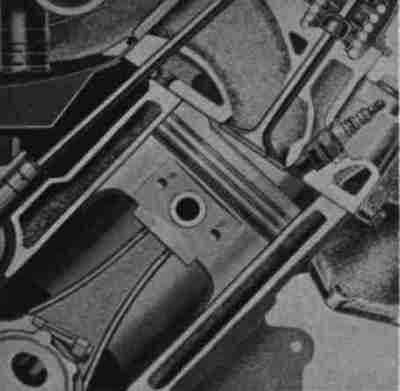 Block deck is cut at an angle to form combustion chamber. Special wedge plates must be used when reboring block.

---

Head is completely flat. Squish area is determined by the piston shape.

---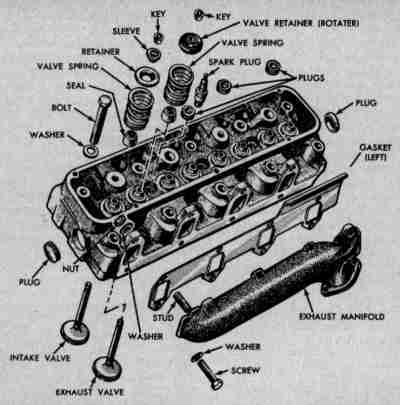 MEL head assembly. Note FE-style exhaust bolt pattern. Valves had FE-size 3/8" stems.

---
M-E-L Intakes
M-E-L Oiling System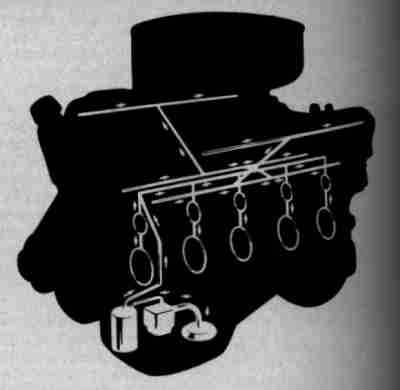 430 oiling system. Others are similar. FE-style backbone/cam bearing path.

---
M-E-L Blocks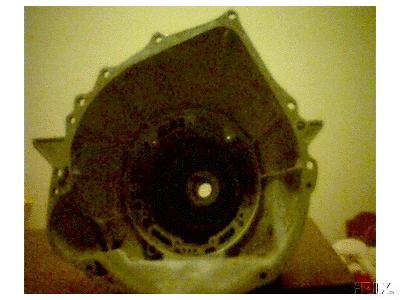 462 transmission case, front view.
(Thanks to Jeremy Lawson [[email protected]])

---

462 transmission case, side view.
(Thanks to Jeremy Lawson [[email protected]])

---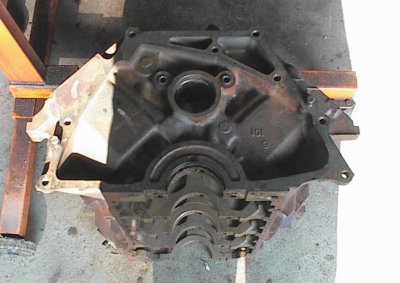 Here's a 460 block for comparison. Decades after the demise of the MEL, the 429/460 kept both bolt patterns until the 460 was finally discontinued. I'd often wondered what those extra holes were for...

---
M-E-L Reciprocating Assembly
M-E-L Exhaust Manifolds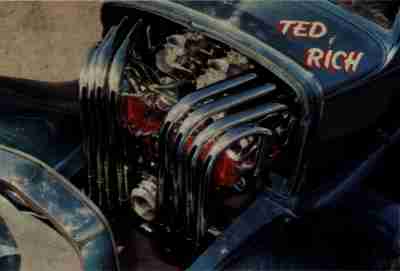 Someone had waaaay too much time, a tubing bender, and an in at the chroming shop. There's a Lincoln engine under there.

---
M-E-L Miscellaneous Bits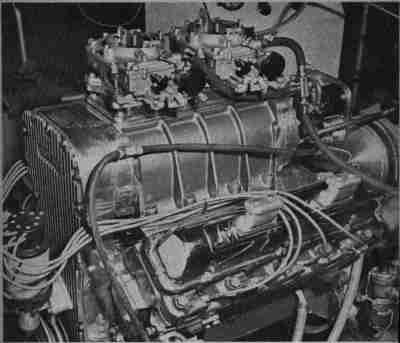 This full-race engine circa 1962 sports a chain-driven 6-71, Vertex magneto, dual AFBs.

---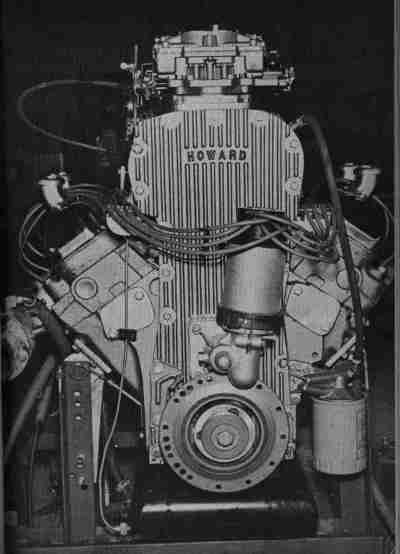 Another shot of the mighty MEL. Howard was big in the early '60s, also made aluminum connecting rods and camshafts. Odd exhaust manifold visible on left suggests this engine may have been built for marine use.

---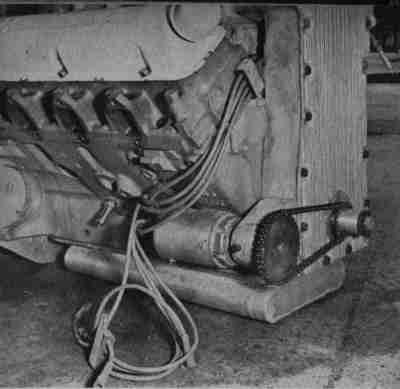 This is a similar supercharged engine. On this one, the magneto is driven by a chain from the crankshaft.

---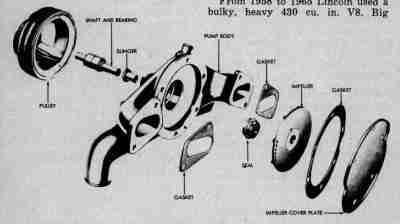 MEL water pump. Notice cast centrifugal impeller.

---